2023 Writers Week Presenters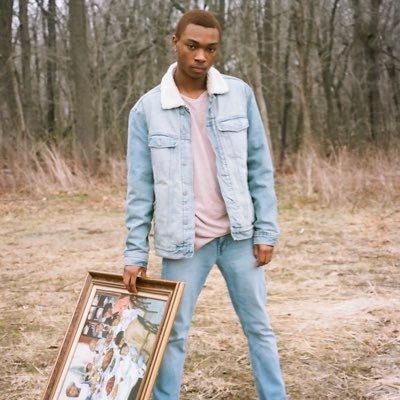 Noah Polk + Band (GCHS Alum)
Musician
Noah Polk is a 23 year old pop musician who has proudly called Grayslake home for the last 8 years. Noah has been passionately making music for 5 years and has had the opportunity to do shows across the country and gain an audience of thousands.
He holds a message of dream chasing very close to him and is always excited to share his story. His music can be found on all streaming platforms as well as music videos and vlog like content on YouTube.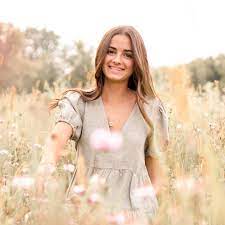 Bryn Sato (GCHS Alum)
Influencer
Bryn Sato, better known by her stage name Bryniebooo, is a social media celebrity who rose to fame on TikTok. She is famous for her hauls, mini vlogs, photo compilations, and fun challenge videos which have earned her over 1.7 million fans and close to 117 million likes on her TikTok account bryniebooo. She also runs the Youtube channel, Bryn Sato, where she posts Q&A videos, hauls, and compilation videos for over 32k subscribers. Bryniebooo can be found on Instagram as brynsato and has close to 92k followers on her account. She hosts her merchandise on https://bryniebooo-merch-shop.creator-spring.com/.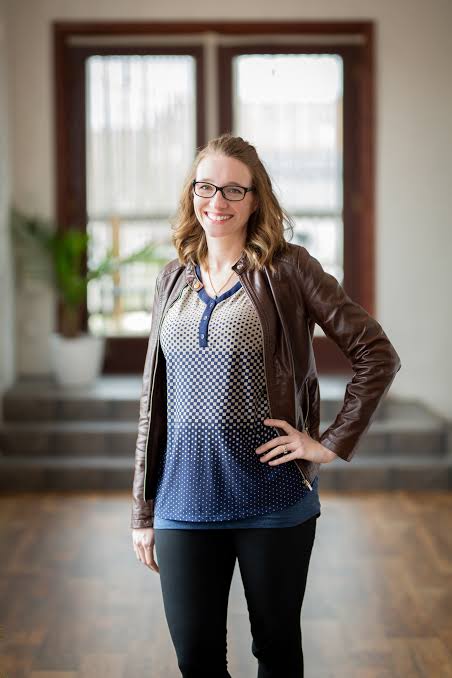 Lorelei is a writer whose stories usually focus on the atmospheric and creepy, but always with a pulse of hope.
In her debut novel, THE CIRCUS OF STOLEN DREAMS, released in 2020: Twelve-year-old Andrea must rescue her brother from the nightmarish Sandman, who has trapped him in a circus built out of children's dreams—and nightmares.
Her second book, THE EDGE OF IN BETWEEN, will release in April 2022. It's a creepy, magical retelling of THE SECRET GARDEN, complete with a forlorn estate in a land full of ghosts, a girl turned gray from sorrow, and a doorless garden encased in ice.
Her third book, THE NIGHT TRAIN, will release in 2023. It's about a family who is renovating a house right next to the site of a historic, tragic train crash. It will be full of ghosts and secrets, and she'll share more as time goes on!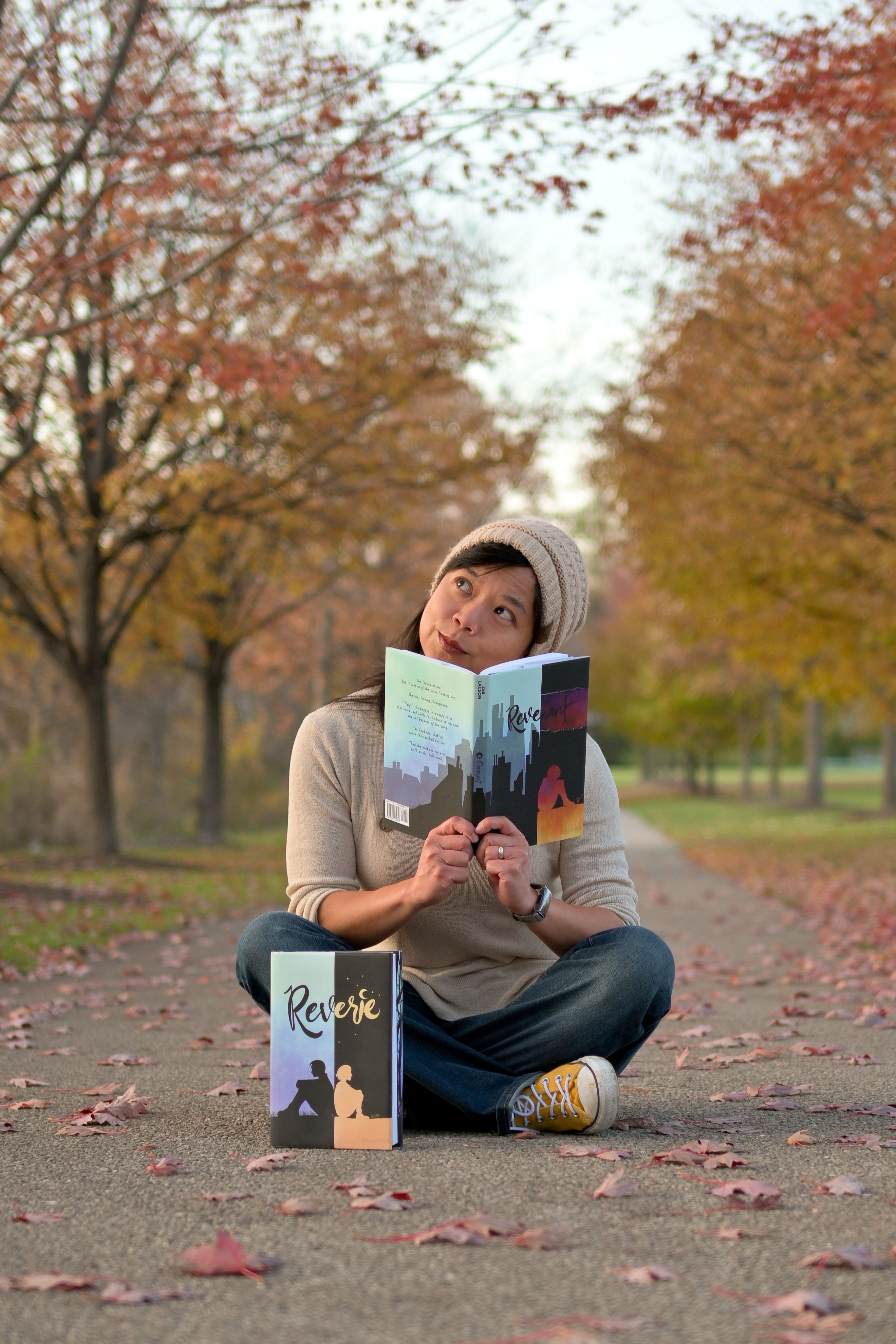 Zee Lacson, born and raised in Manila, Philippines, now calls Grayslake home. She has a BS in Mechanical Engineering, is a photographer by profession, and writes young adult magical realism fiction.
Reverie, the first book in The Woolgathering Series debuted in 2020. A finalist for the 2021 STBF Illinois Author Project award, the novel follows a teenager who falls in love with the boy in her dreams.
Revenant, followed in 2021. The sequel twists the story into a darker tale as the same teenager begins to have nightmares. Both books have repeatedly made the Amazon Best Seller List in its genre.
The final book in the series is scheduled to be released early 2023.
Find her on: Linktr.ee/ZeeLacson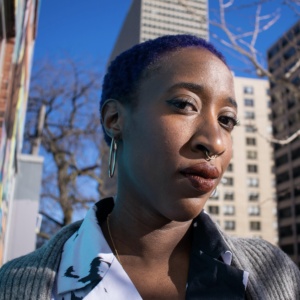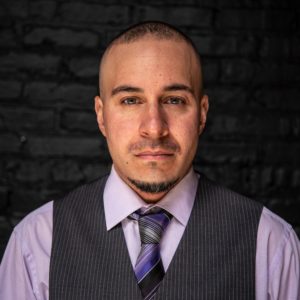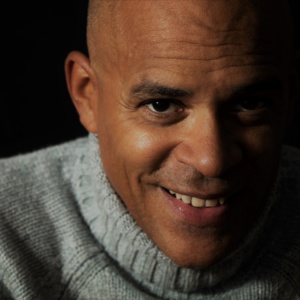 The Chicago Poetry Center
Poets
FULLAMUSU BANGURA is a writer originally from Washington, D.C. and currently residing in Chicago, Illinois. They are the author of the essay-book "…Considers Lil' Kim's Hard Core." Their work has been published in New Delta Review, Apogee Journal, and Cosmonauts Avenue. Fullamusu is an educator at heart, working in various formal and popular education roles since 2015. In 2020, they were selected as a 2020 Best of the Net Poetry finalist.
LUIS TUBENS, a.k.a "Logan Lu", was born in Chicago's West Town neighborhood and raised in Logan Square. In 2014, he earned a B.A. in Communications, media and theater from Northeastern Illinois University. He is the 2017 Artists in Residence at Oak Park Public Library. Luis has performed poetry across the United States including with the GUILD COMPLEX, Tia Chucha Press, and the National Museum of Mexican Art. He has toured Mexico City in 2016 and 2018 presenting his work at the acclaimed "Show Socrates MX" (2016) and the National Book Fair of Leon GTO (2018) and featured in Puerto Rico at "Poets Passage" and "Gathering of Cities" at Libros AC (2019). He has also held workshops for the residents of the Cook County Juvenile Temporary Detention Center and students in the Chicago Public Schools. On stage, he has opened for notable acts including Saul Williams and Calle 13. He is the author of Stone Eagle (2017) published by Bobbin Lace Press, Chicago. Currently, Luis is the resident poet for ESSO Afrojam Funkbeat (2016 Best New Band and Best International Music Act, Chicago Reader) and represented Chicago in the 2014 and 2018 National Poetry Slam.
TIMOTHY DAVID REY is a writer/ performer who works in poetry, plays, and monologue (both fictional and autobiographical). He teaches creative writing and performance throughout the city of Chicago and suburbs. He is a 2015 Semi-Finalist for the Guild Literary Complex's Gwendolyn Brooks Open Mic Poetry Award, and one of the winners of Project Exploration (The Poetry Center of Chicago 2004). He is the co-founder of the LBGT Solo Performance Showcase, Solo Homo (2002-2011). Timothy's plays and performances pieces have been seen and heard at venues throughout Chicago as well as out of state and in Panama. Timothy's writing has appeared in magazines and journals including '60 Inches From Center,' and 'After Hours: The Chicago Journal of Writing & Art.' His book of poetry and performance, Little Victories, was published in 2012 by NewTown Writers Press. Timothy has performed at Steppenwolf Theater (Lookout Series), New York City's International Fringe Festival as well as The Kennedy Center For The Performing Arts.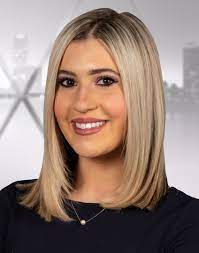 Courtney Sisk (GCHS Alum)
Reporter
Courtney Sisk has a passion for storytelling. She joined the WISN 12 News team in January 2021 and is looking forward to sharing southeast Wisconsin's most important stories.
Courtney grew up in Grayslake, Illinois, and attended Indiana University where she studied media and broadcast journalism (Go Hoosiers!). In addition to her time at IU, she interned at FOX 32 in Chicago, WOIO in Cleveland and WTIU in Bloomington, Indiana. After graduation, she got her start in Rockford at WIFR, where she spent one and a half years covering some of the area's largest stories. She also helped the station launch a 4 p.m. newscast she anchored Monday through Friday.
Her in-depth report on mask effectiveness in the midst of the COVID-19 pandemic gained national attention. She also broke the news when police arrested the local county coroner for forgery and theft.
Courtney could not be happier to be closer to family and friends. When she's not reporting you can find her at OrangeTheory Fitness, walking around looking for the best coffee shops, spending time with family and friends or petting any dog that crosses her path.
If you see her out-and-about be sure to say hi! If you want to connect or have a story idea follow her on Twitter @Courtney_SiskTV or Facebook @CourtneySiskTV or send an email to Courtney.Sisk@hearst.com.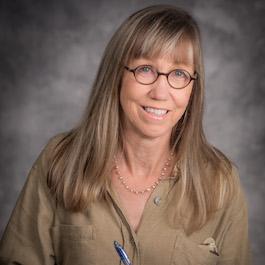 Deborah Nelson (GCHS Alum)
Professor of Investigative Journalism
Deborah Nelson is a Pulitzer Prize-winning journalist who joined the Merrill College faculty in 2006 after five years as the Washington investigations editor for the Los Angeles Times. Before that, she reported for The Washington Post, The Seattle Times and the Chicago Sun-Times.
Nelson co-authored a Pulitzer-winning series in Seattle that exposed widespread corruption and inequities in a program designed to provide decent housing to thousands of Native American families on reservations around the U.S.
She co-edited Pulitzer-winning series at the L.A. Times on the deadly accident record of the Marine Harrier, and at The Post on the deaths of more than 200 children under the watch of child protective services.
Since joining Merrill College, she has co-authored articles for Reuters that examined income inequality, climate change, antibiotic resistance and military housing conditions. The articles won national awards, including from the Society of Professional Journalists, National Academies of Sciences, American Association for the Advancement of Science, White House Correspondents' Association and National Press Club.
Her critically acclaimed book, "The War Behind Me" (Basic Books 2008), documents the coverup of U.S. war crimes in Vietnam and profiles the soldiers who tried to stop the atrocities.
Students in her investigative reporting course have produced their own award-winning work for Capital News Service and the Howard Center for Investigative Journalism. Recent projects on the pandemic, housing insecurity, jail suicides and plea-bargaining abuses were published on The Associated Press national wire and appeared on news sites nationwide.
Nelson has a J.D. from DePaul University College of Law and a B.S. in Journalism from Northern Illinois University. She also has a Graduate Certificate of Professional Studies in Multimedia Journalism from Merrill College.