Knight Times / Journalism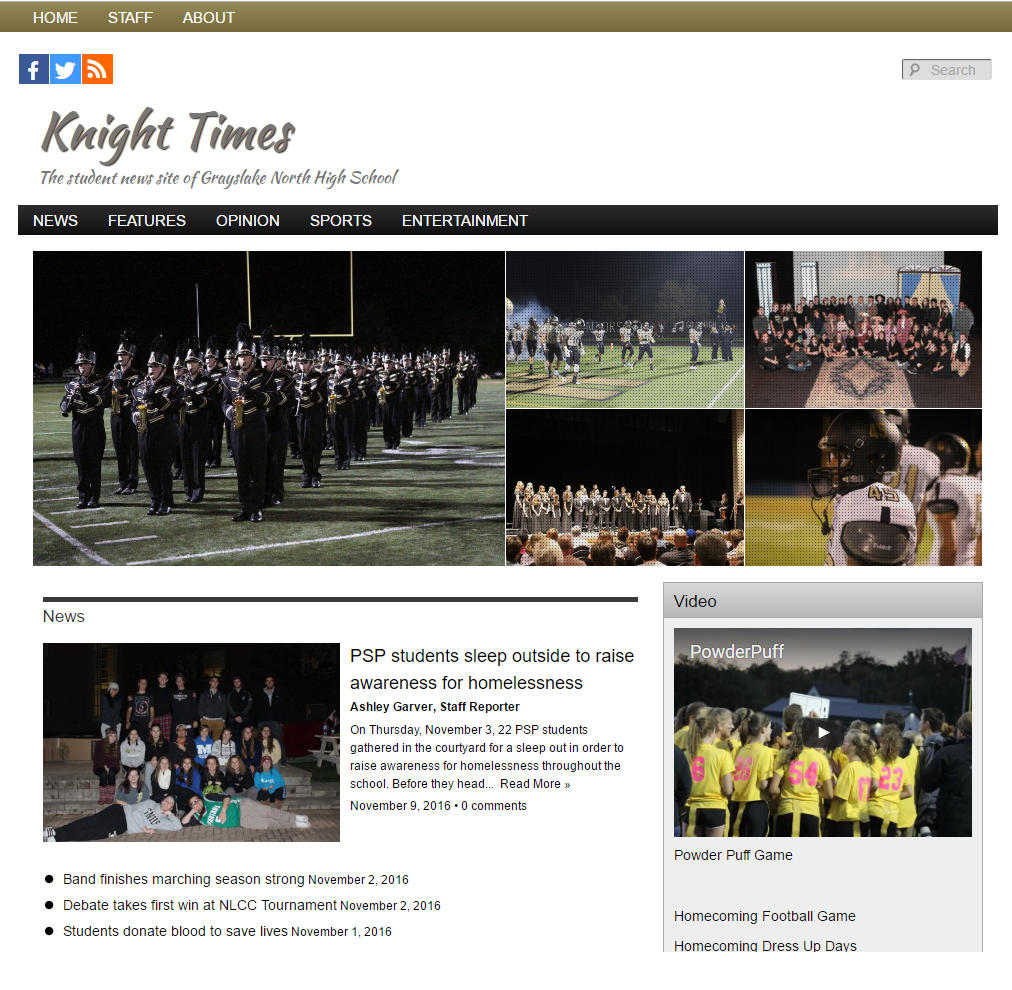 The students in Journalism I and Journalism II/ Honors create the school newsmagazine, The Knight Times, as well as the online edition. The students do all of the planning, write the stories and edit the content together. For the print publication, student editors work with the reporters to create the page layouts and to put the content on the pages. All members of the class have responsibilities every issue for both the newsmagazine and for the online edition.
The Knight Times changed its format from a tabloid to a newsmagazine during the 2016-2017 school year. The newsmagazine will be printed three times each semester featuring in-depth stories about current events in the school, features, entertainment, sports, and opinion. The online Knight Times, which can be accessed below, focuses on more up-to-date news as well as podcasts and broadcasts.
The Knight Times has earned an ALL-KEMPA rating through the Kettle Moraine Press Association for the 2015-2016 and the 2014-1015 school years. Students attend the KEMPA Fall Conference every fall and compete at the IHSA Sectional Journalism Competition each spring. Each year, many students qualify to compete at the IHSA State Journalism Competition at Eastern Illinois University. Many students have also earned recognition through the Illinois Journalism Education Association and the Eastern Illinois High School Press Association.
Adviser: Brenda Smith; bsmith@d127.org or ext. 5673